Description
[Common Features]
Excellent noise immunity and minimal influence from ambient light
Power/output reverse polarity protection circuits and output overcurrent (short-circuit) protection circuits
Mutual interference prevention function (except through-beam type)
Sensitivity adjuster
Switch between Light ON and Dark ON modes using control wire
[Front Sensing Type: BRQT, BRQM, BRQP Series]
Various housing material: stainless steel (SUS316L), metal (nickel-plated brass), plastic
Long sensing distance: 30 m (through-beam type)
Various body sizes:
– BRQT, BRQM : Standard
– BRQP : Standard, Short body
Protection structure:
– BRQT : IP67 (IEC standard), IP69K (DIN standard)
– BRQM, BRQP: IP67 (IEC standard)
[Side Sensing Type: BRQPS]
Protection structure: IP67 (IEC standard)
Various Models Available for Application in Diverse Environments
The BRQ series Ø18 mm cylindrical photoelectric sensors are available in various sensing sides (front, side), housing material (SUS316L stainless steel, nickel-plated brass metal, plastic), and body sizes (standard, short-body) for flexible application in diverse environments.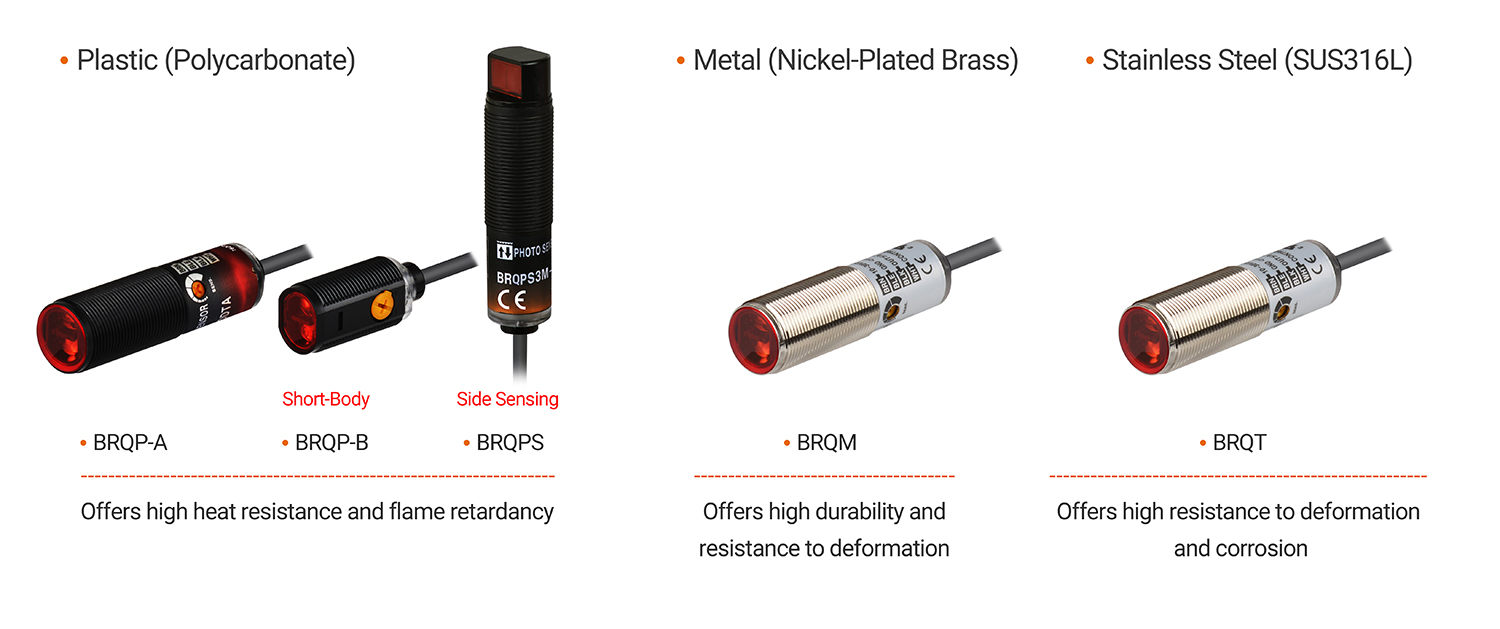 Long Sensing Distance Up to 30 m
The through-beam type models feature long sensing distances up to 30 m.
*Sensing distance: through-beam type 5 m, 20 m, 30 m / Retroreflective type 3 m / Diffuse reflective type 100 m, 400 m, 1 m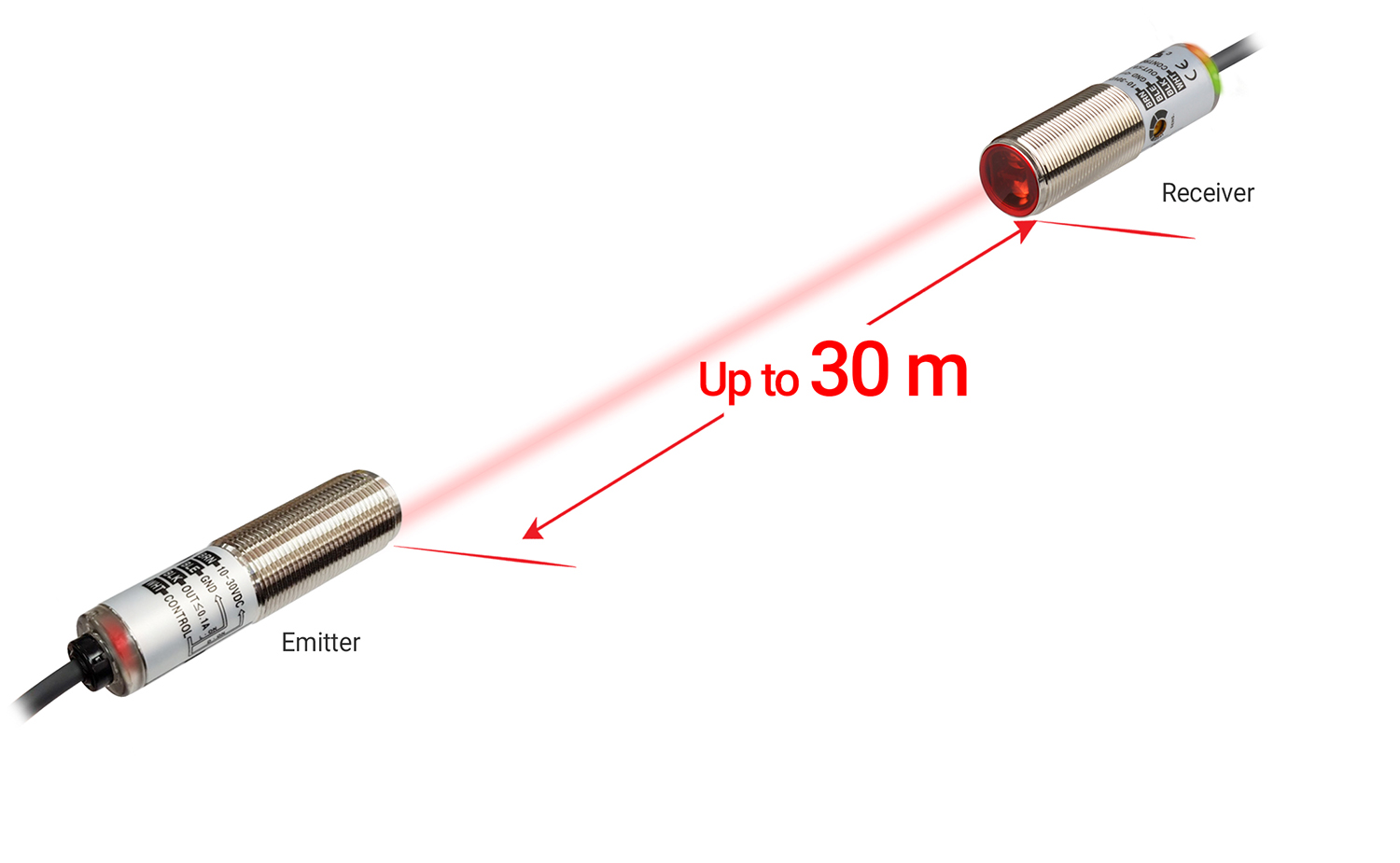 Mutual Interference Prevention Function
Mutual interference prevention function changes the emitting cycle of the sensors, which allows multiple sensors to be installed close to each other. (Except through-beam type)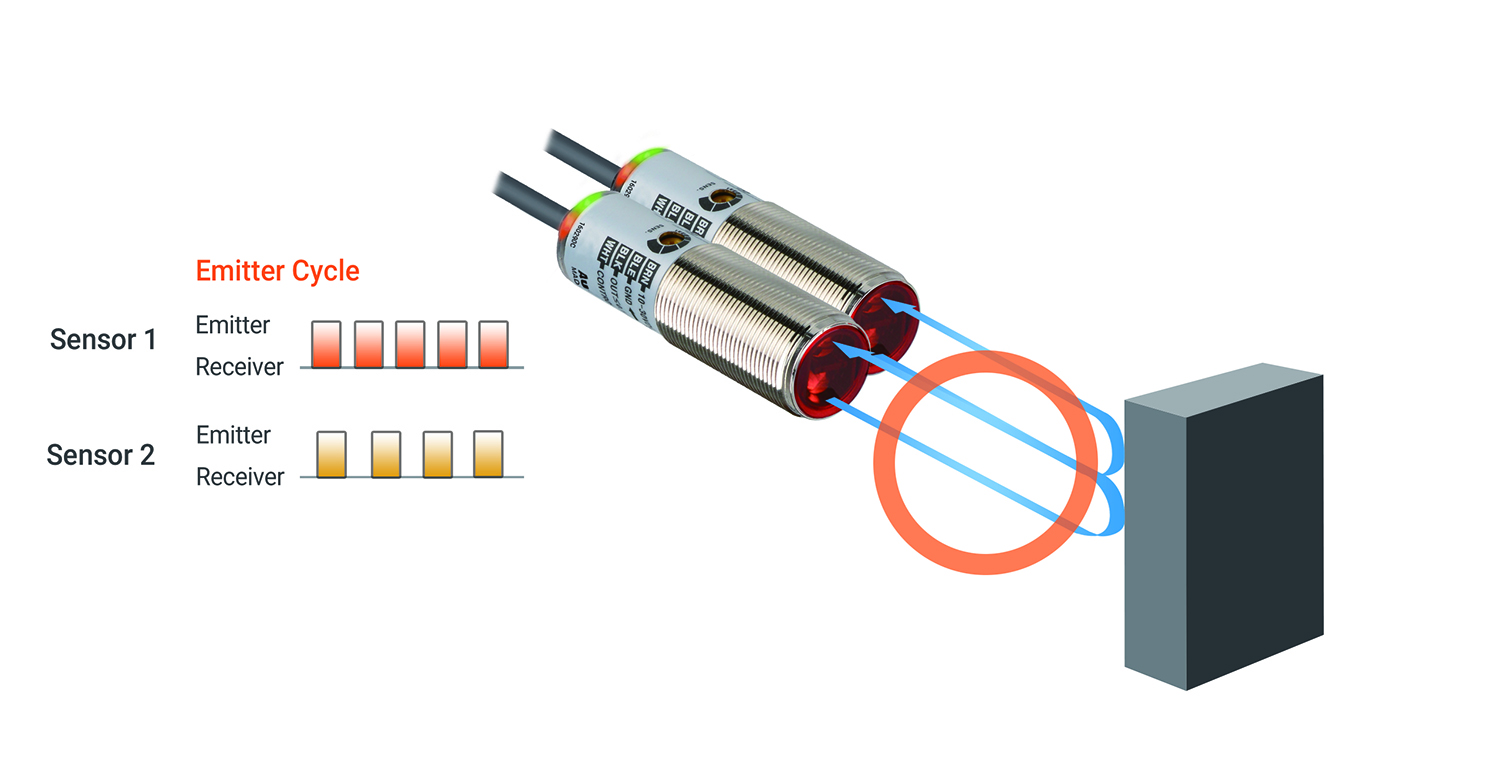 Sensitivity Adjuster
The built-in sensitivity adjuster allows users to easily adjust the sensitivity without repositioning the sensors.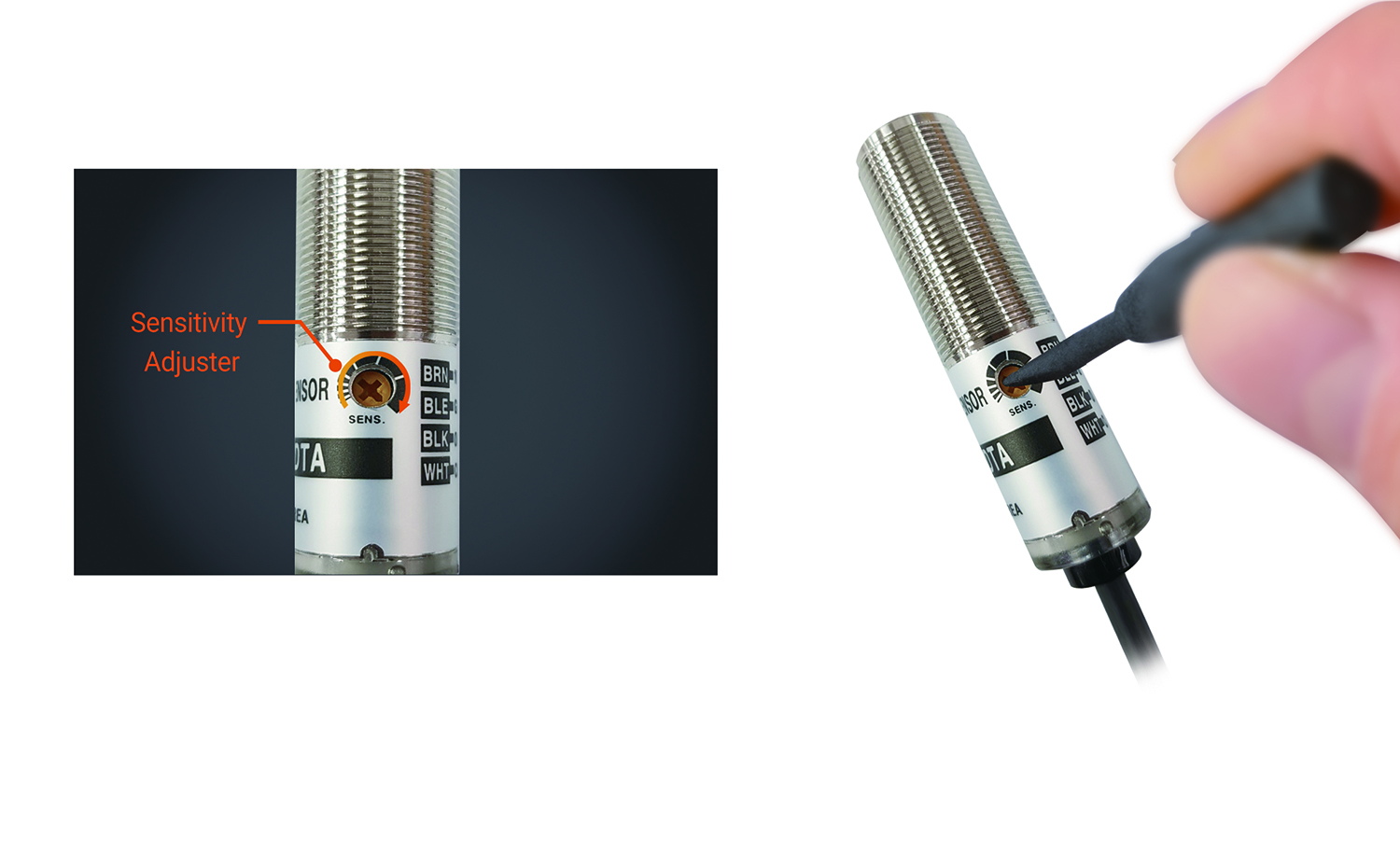 Check Operation Status
Users can easily check operation status with stability indicators (green LED) and operation indicators (red LED)
IP67 (IEC Standard), IP69K (DIN Standard) Protection Structure
IP67 protection structure allows stable and error-free operation even in wet or dusty environments.
The IP67K models are also available for application in high pressure and high temperature water and dust environments.