Description
Head unit can be rotated to change insert direction of operation key
: Operation key can be inserted from 5 directions (top/sides)
Various contact types
: 4-contact (connected), 4-contact (not connected), 5-contact, 6-contact
Connector type (easy installation) and terminal type (easy maintenance) available
Manual unlock function (release key) for emergency and testing
: Standard (cross) type and special type release keys available
Minimized solenoid heat with stable current supply
High durability with metallic head
Various applications with slide key unit accessory
Certifications
: IEC/EN 60947-5-1
: EN ISO 14119
: GS-ET-15
: UL 508
: S-Mark
Terminal Type and Connector Types Available
Connector type and terminal type models are available, making it easier for installation in diverse application settings.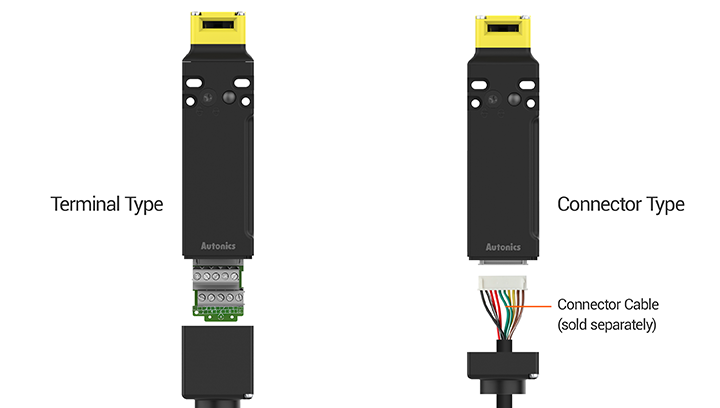 Insert Operation Key from 5 Directions
The head unit can be rotated to change the insert direction of operation keys as needed.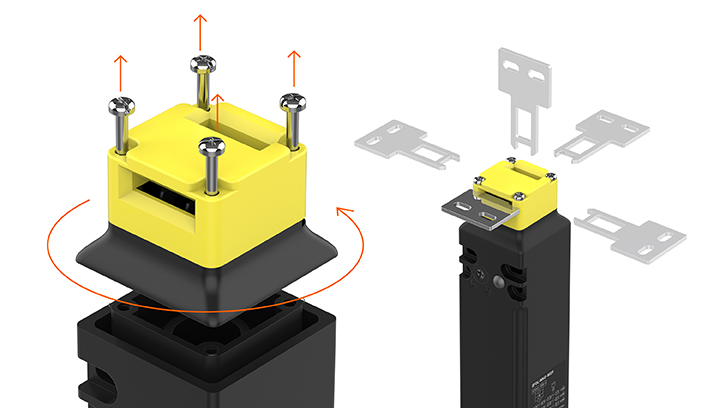 Various Operation Keys Available
Users can choose from 6 different operation keys as needed. (SFD/SFDL)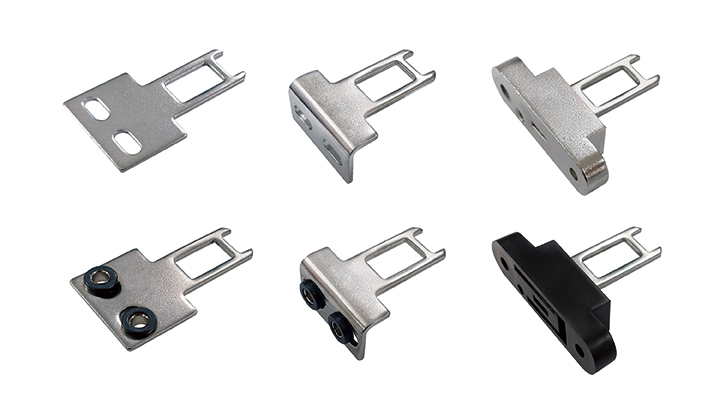 Release Keys Available
Release keys can be used to unlock the device during power outages or emergency. Standard cross type and special type release keys are available.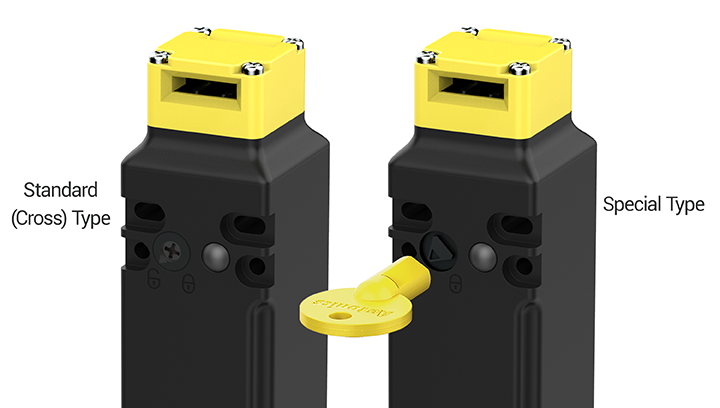 Accessory: Slide Key Unit
Slide key unit accessory can be used to prevent personnel from being locked inside fences when using safety door lock switches.