Description
International safety standard and regulation compliance
: Type 4 ESPE(AOPD), SIL3, SIL CL3, Category 4, PL e, CE, UL Listed, S-Mark
3 detection type models available (finger, hand, hand-body detection)
Various models by protection height
: Ø14 mm (finger detection type) 144 to 1,008 mm
: Ø20 mm (hand detection type) 183 to 1,023 mm
: Ø30 mm (hand-body detection type) 1,025 to 1,850 mm
Expand up to 3 sets and 300 beams with serial connection (patent) 

1)

Various safety-related functions (interlock, lockout, EDM, muting, override, etc.)
Various self-diagnosis functions including mutual interference protection, ambient light detection, malfunction sensor detection (patent) 

2)

Selectable detection distance (short/long mode)
Switch control output settings (NPN/PNP output)
Operation status reading with 7-segment display and LED indicators
Easy beam adjustment with top and bottom beam indicators
Output display indicator on top displays light received/blocked status and muting status. Additional lamp not required. (patent) 

3)

4 non-safety outputs for various applications (2 AUX, 2 lamp)
IP65 & IP67 protection structure (IEC standard) (patent) 

4)

Easy installation with special holding bracket (patent) 

5)
1) Korean patent pending 10-2020-0026520
2) Korean patent pending 10-2020-0036750
3) Korean patent pending 10-2020-0026480
4) Korean patent pending 10-2020-0026519
5) Korean patent pending 10-2019-0158569
Various Models Available for Diverse Applications
Finger detection (Ø14 mm), hand detection (Ø20 mm), hand-body detection (Ø30 mm) models available for application in diverse user environments.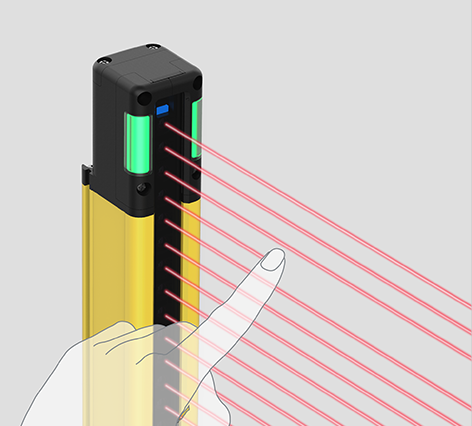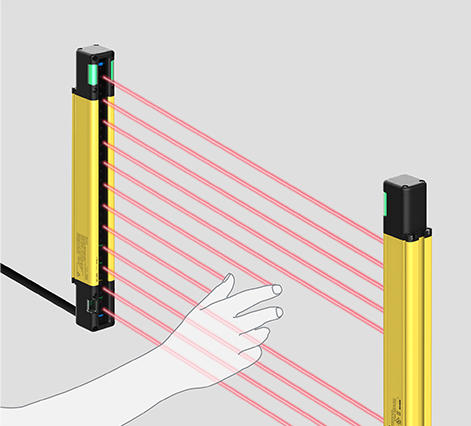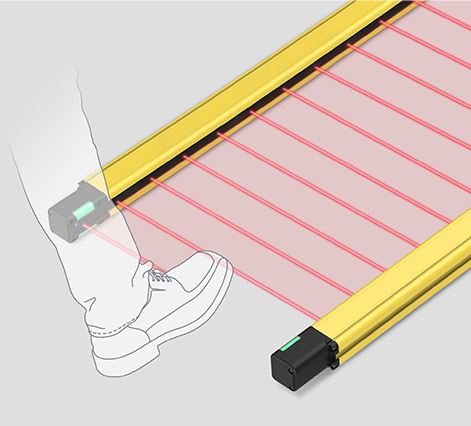 Easy Installation
Users can check light received status during installation with the beam indicator on the top and bottom of the unit. Standard and adjustable brackets are available and can be installed on top, bottom, or middle of the units. The adjustable brackets can be adjusted by 15 degrees to right or left for easier installation.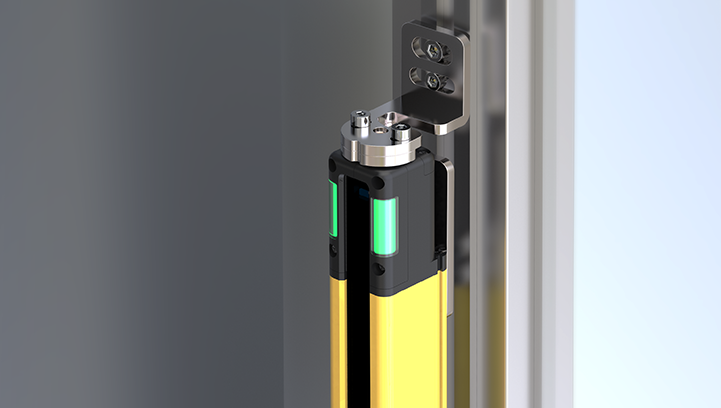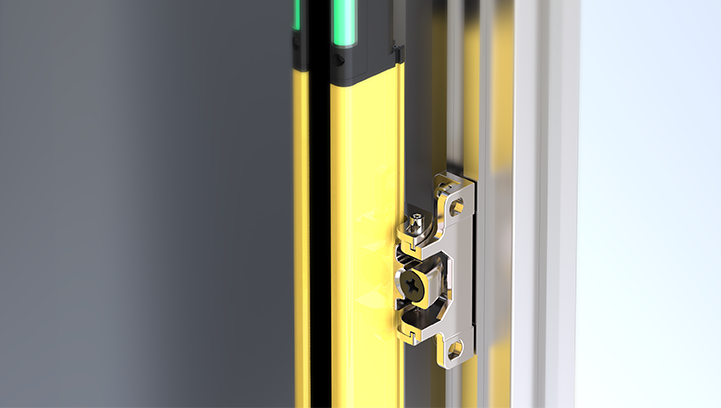 High Visibility with Operation Display/Indicator
The units feature 7-segment display and LED indicators for easy status readings.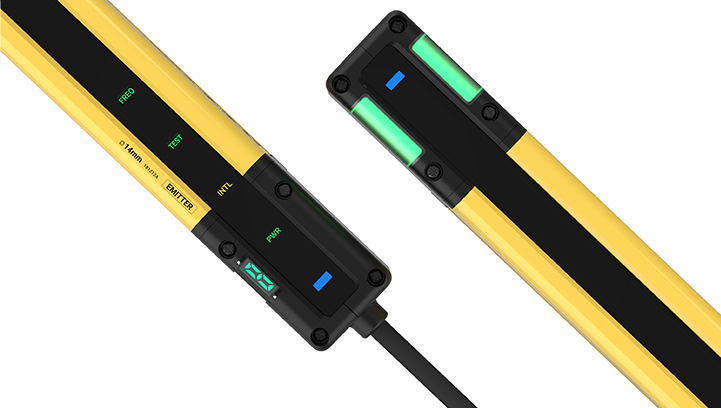 Slim Size and High Durability
The units feature slim size L 35 mm x D 29 mm with hardened casing and protection to the screen areas.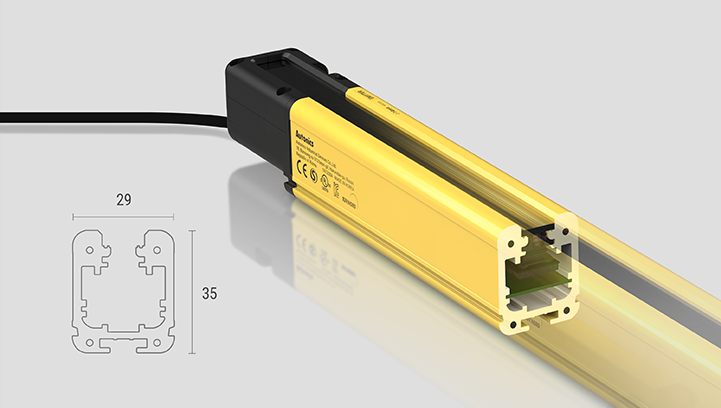 Dedicated Software Provided (atLightCurtain)
atLightCurtain is a dedicated software to monitor functions of SFL series light curtains.
(Detailed settings may not be available on standard type SFL series)