Description
Activate multiple operation channels from channel 1 to channel 4
– Set detection area for each channel: from 0.3 m x 0.3 m to 5.6 m x 5.6 m
– Set concentrated monitoring area for each channel
Set minimum detection target size (size for each W x H x L: 5/10/15/20 cm)
Parameter setting and real-time monitoring with "atLidar" laser scanner management software (Ethernet connection)
Easy parameter settings using remote control
Laser property: Class 1, infrared laser (905 nm), max. output power: 75 W
Compact size for easy installation (W 125 x H 80.3 x L 88 mm)
IP67 protection structure (IEC standard)
Laser Scanning Method with 4-Sided Rotating Mirror
The LSE series laser scanners utilizes time-of-flight detection (ToF) to detect presence and distance of targets within the targeted range by measuring the speed of light reflected by the object. The laser scanners use a 4 sided rotating mirror laser scanning method, to make four regions for object detection. The area type detection method allows more precise and flexible object detection compared to photoelectric sensors.Laser scanners can be applied in various applications, including presence detection in platform screen doors (PSD), opening and closing of industrial doors, security for restriction areas, industrial automation applications, and more.
Detection Methods

i.e.) Detection methods for platform screen doors by sensor type
5.6 m x 5.6 m (90˚) Area Detection
The LSE series laser scanners offer wide range detection area of up to 5.6 m x 5.6 m (90˚). The scanners can detect all objects and obstacles within the detection area, offering accurate detection and safer operation.
4 Channel Laser Beam for Accurate Detection
4 separate laser beam channels are available, and each channel can detect up to 5.6 m x 5.6 m areas. Users can activate 1 to 4 channels individually or simultaneously, offering flexible and precise detection.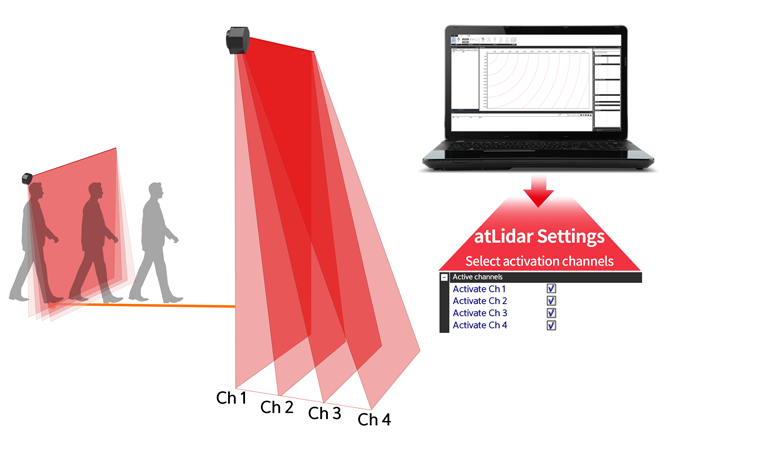 Set Concentrated Monitoring Area
Users can set the detection area and concentrated monitoring area and remove unnecessary fields from the detection area.
Unnecessary detection area: 10 to 30 cm (set by 10 cm)
Set Non-Detection Area with Teaching Function
Users can use the teaching function to set non-detection areas so that objects in the non-detection area are not detected. This allows higher detection accuracy by removing unwanted detection areas.
Example of non-detection area: stationary objects such as pillars or signs.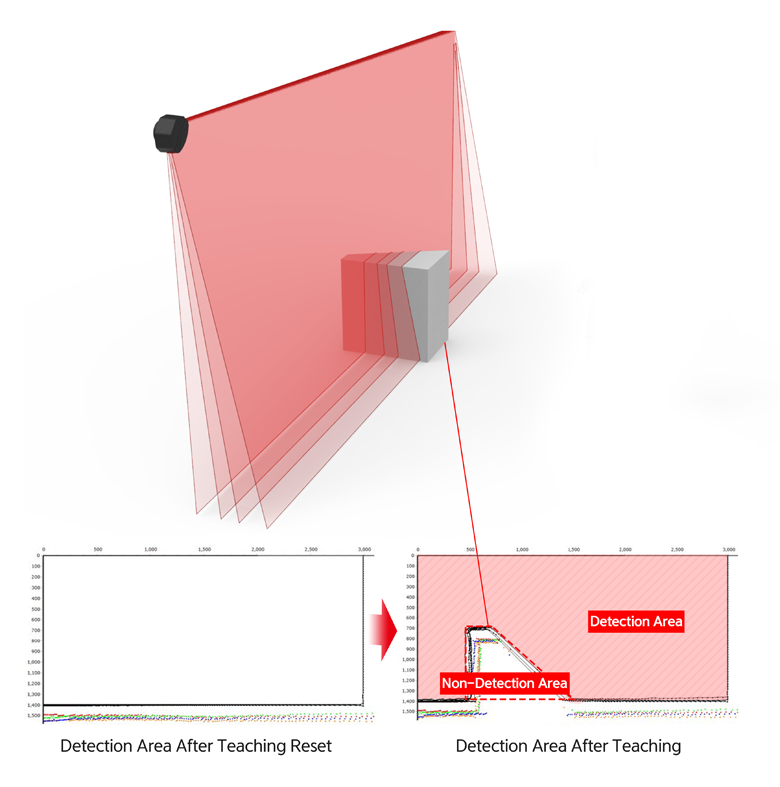 Set Parameters and Monitor Real-Time Status with Dedicated Laser Scanner Software atLidar
atLidar is a dedicated laser scanner software to be used with LSE series laser scanners. Users can easily set parameters and monitor status of the scanners using the software. The program can be set up easily using standard Ethernet connection.
Easy Parameter Settings Using Remote Control
Users can easily set parameters using a laser remote control. This allows users to quickly change operation settings where PC settings may be unavailable.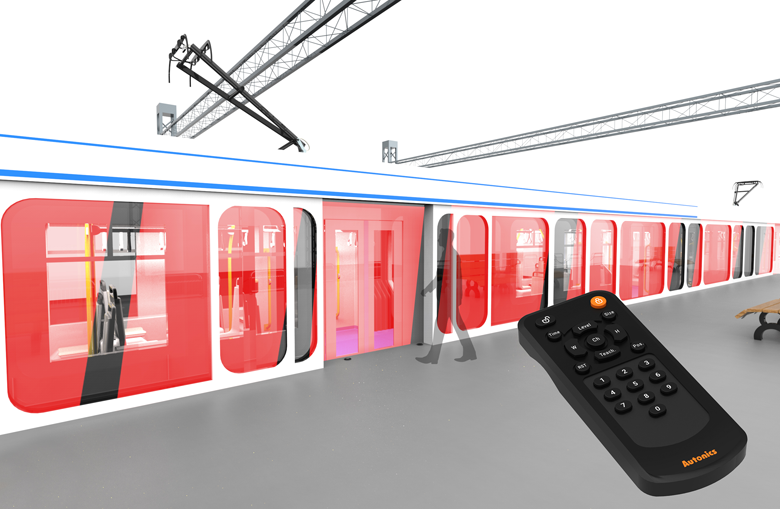 Compact Size
The laser scanner's compact size (W 125 x H 80.3 x L 88 mm) allows easy installation in limited spaces and diverse environments.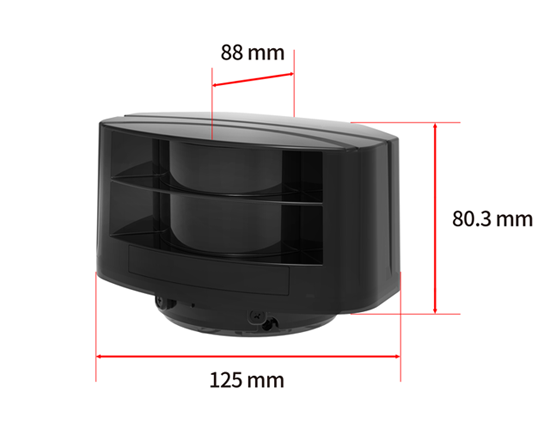 IP67 Protection Structure (IEC Standard)
IP67 protection structure allows stable and error-free operation in wet or dusty environments including rain, snow or dust.

Videos