Description
Screwless push-in type connection for simple and easy connection
Common wiring on PCB, jumper bar not required
For use as power supply expansion terminal blocks
Slim and compact design with 5 mm terminal pitch
DIN rail mount and screw mount methods
Simple and Secure Connection Method
The ACL series feature simple screwless push-in type connection using spring tension for easy wiring, even tightening, high vibration resistance, and secure & durable connection.
Slim and Compact Design
The slim and compact design with 5 mm terminal pitch allows space-saving installation.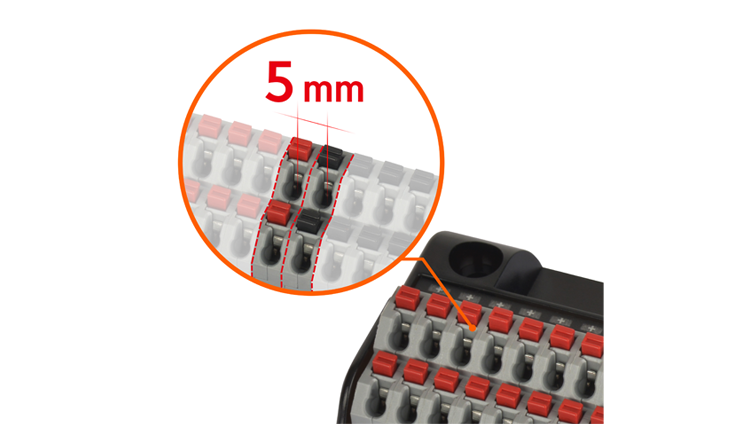 DIN Rail and Screw Mount Methods
The ACL series support both DIN rail mount and screw mount methods, for easy application in diverse environments.