Description
Closed loop system for precise real-time position control
Motor driver + integrated controller type
Torque control mode
AC type motor offers higher torque compared to DC type motors and separate SMPS is not required
7-segment display for alarm/status reading
Control up to 31 axes with RS485 communication
Current down mode supported
C language library provided (32-bit, 64-bit)
Windows-based motion control software (atMotion) provided
Easy gain setting using graphic user interface software
Holding torque and no vibration (hunting) during position hold make it ideal for precision machines including optical inspection
10-stage resolution setting
Frame sizes: 60 mm, 86 mm (motors: AiA-M series)
Closed Loop Stepper System SET Scheme
Power
Driver signal input
Motor frame size
Motor
Driver
Set
AC
Integrated controller type
RS-485
60mm,
86mm
AiA-M-□MA
AiCA-D-□MA
AiCA-□MA
AiA-M-□LA
AiCA-D-□LA
AiCA-□LA
Closed Loop Stepper Motor Control
The stepper motor system offers accurate and precise position control through feedback from the integrated encoder without the hassle of tuning and vibration of conventional servo motors.

AC Powered Motors
AC type closed loop stepper motor system can maintain higher torque during high speed drive compared to DC type motors. The motors also do not require separate power supplies, allowing more flexible installation options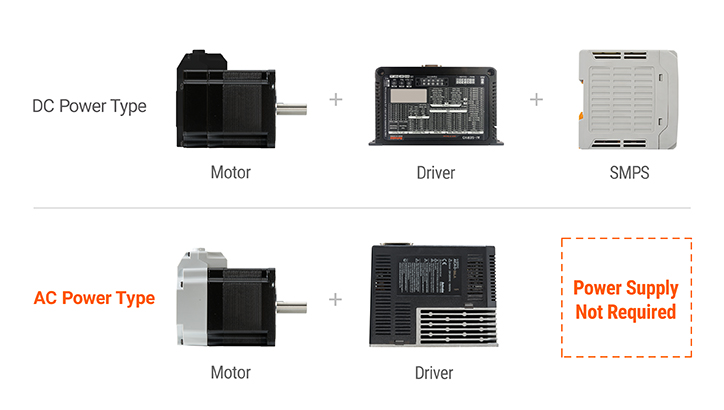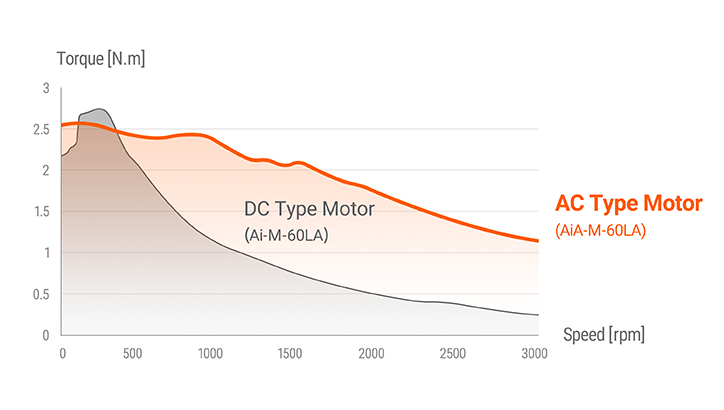 Driver + Integrated Controller
The AiCA series features drivers with integrated controllers. Multiple motor axes can be controlled simultaneously with the provided atMotion software.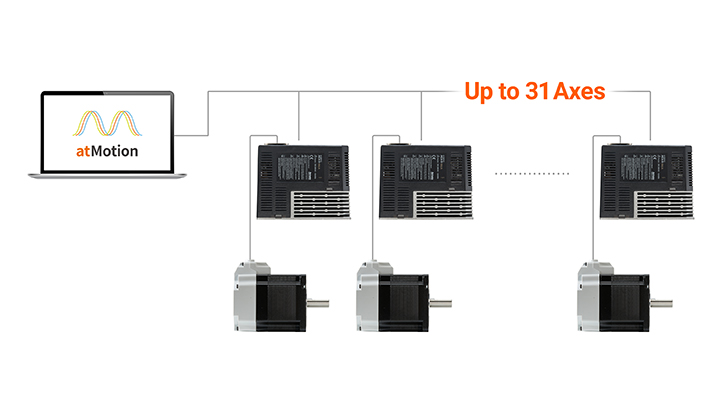 Auto Current Down Mode
Auto current down mode reduces the electric current when the motor stops (no load) to minimize heat generation.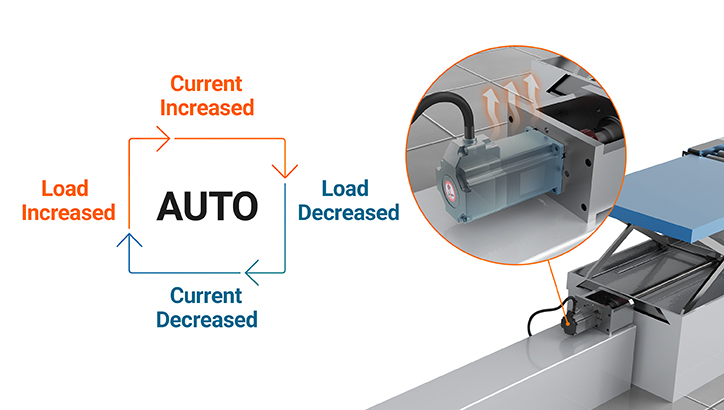 Torque Control Mode
Torque control mode allows accurate operation of machinery by maintaining the initial torque set during motor operation.