Description
[Common Features]
LCD display with easy-to-read white PV characters
Input type: voltage input (PNP) / no-voltage input (NPN) selectable (through parameter setting), universal voltage input type available
One-shot output time: 0.01 to 99.99 seconds (in 0.01 second increments)
Compact rear-length size (64.5 mm)
[Counter Functions]
Prescale value setting range: 0.00001 to 99999.9
Various input/output modes (11 input modes, 11 output modes)
Set start point function
Total count display mode: displays current count and aggregate count simultaneously
[Timer Functions]
Various output modes (15 output modes)
Time setting range: 0.001 second to 99999.9 hours
Set output time to 0 feature
Counter + Timer Functions
The CX series integrates both counter and timer functions, allowing flexible operation depending on application requirements.
LCD Display with Easy-to-Read Characters
The LCD display offers high visibility from various viewing angles and clearer status readings.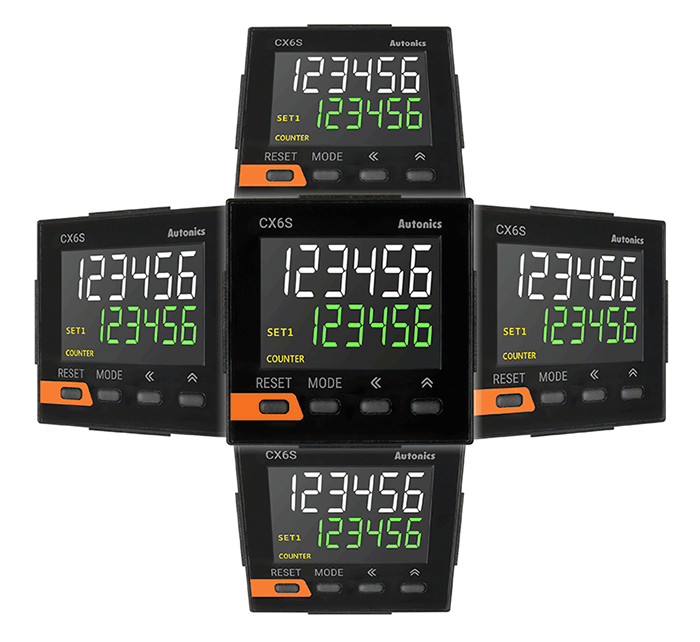 Select NPN/PNP Input Type Through Parameter Settings
Users can switch between NPN or PNP input types through parameter settings, allowing more flexibility for users.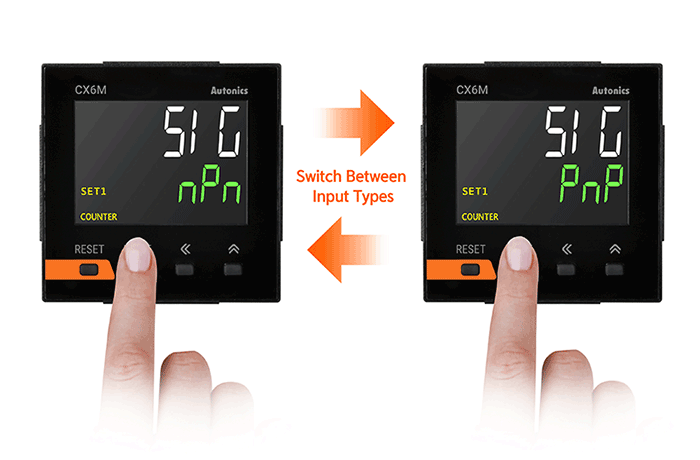 Wide Prescale Value Setting Range
The prescale value range can be set from 0.00001 to 99999.9, for applications requiring precise control.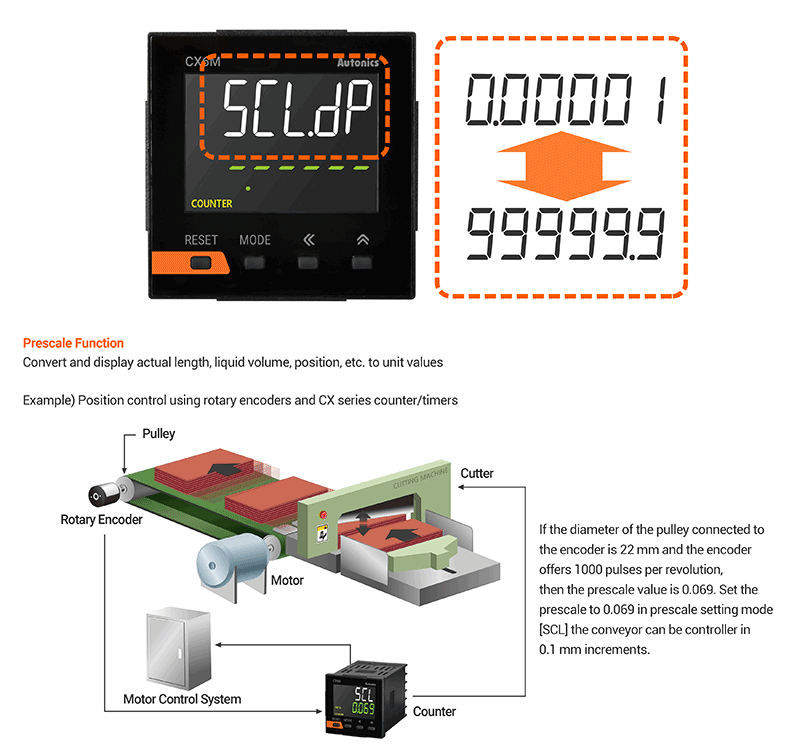 Compact Design with 64.5 mm Rear-Length
The rear-length size has been reduced by up to 28% compared to similar sized counter/timer models from Autonics. The 64.5 mm rear-length size allows easy installation in limited spaces.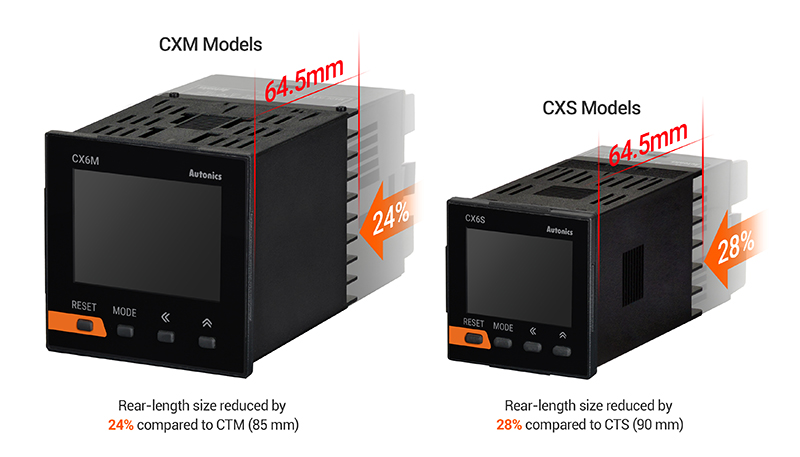 Total Count Display Mode (Counter Mode)
The total count display mode allows the counters to display the total aggregate count value in addition to the current count value.
Except universal voltage input type.