Description
Brakes are applied during sudden power outages, allowing safe control of vertical loads
Low cost closed loop system compared to servo motors with quick response rates for better continuous drive operation
Low vibration during low speed drive and high torque during high speed drive
No tuning required (easy gain setting using adjuster)
Holding torque and no vibration (hunting) during position hold make it ideal for precision machines including optical inspection
Various encoder resolutions: 500, 1000, 1600, 2000, 3200, 3600, 5000, 6400, 7200, 10000 (10-stages)
Various alarm outputs: overcurrent, overspeed, overheating, motor connection error, encoder connection error, etc. (12 alarms)
Frame sizes: 42 mm, 56 mm, 60 mm
※ Applications: semiconductor equipment, 3D printers, optical inspection machines, SMT machines, cartesian robots, conveying equipment, alignment stages, and other precision machines.
Closed Loop Stepper Motor System with Built-in Brake
Brakes are applied during sudden power outages or emergency stops, allowing safer control of vertical loads. The brakes are installed on the center area of the motors, providing more brake power compared to motors with brakes installed in the rear.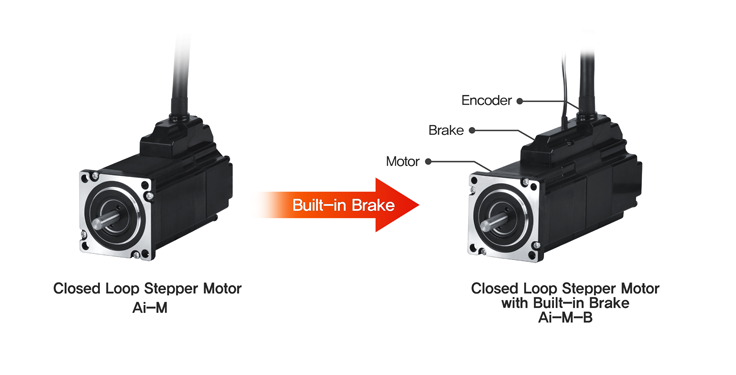 Accurate Position Control with Quick Response Rate
The integrated encoder on the motor provides feedback of the current position in reference to the input pulse, allowing extremely accurate and precise control.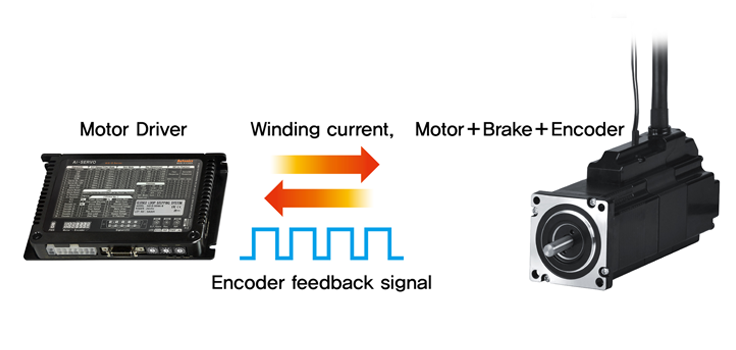 Low Vibration During Low Speed Drive
Compared to similar sized models (56 mm) from other brands, the AiS-B series offers lower vibration during low speed drive which results in a quieter and more accurate operation.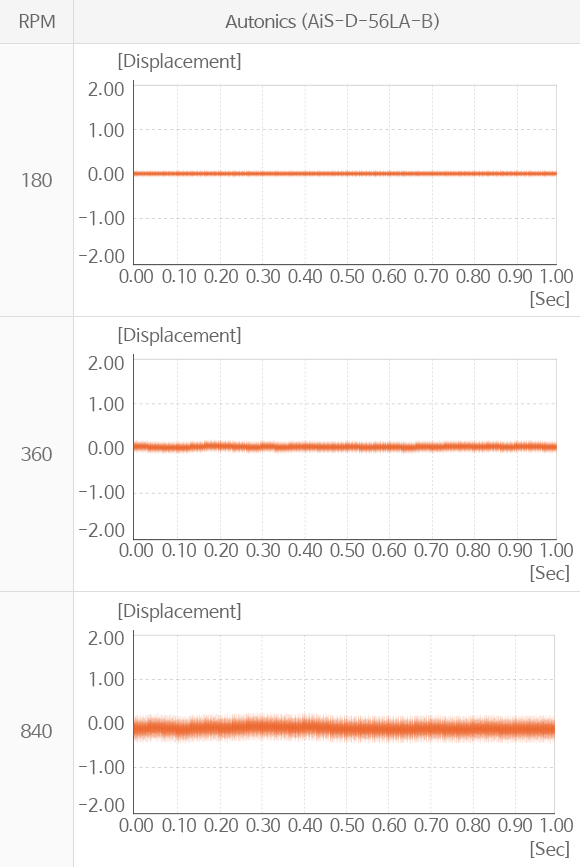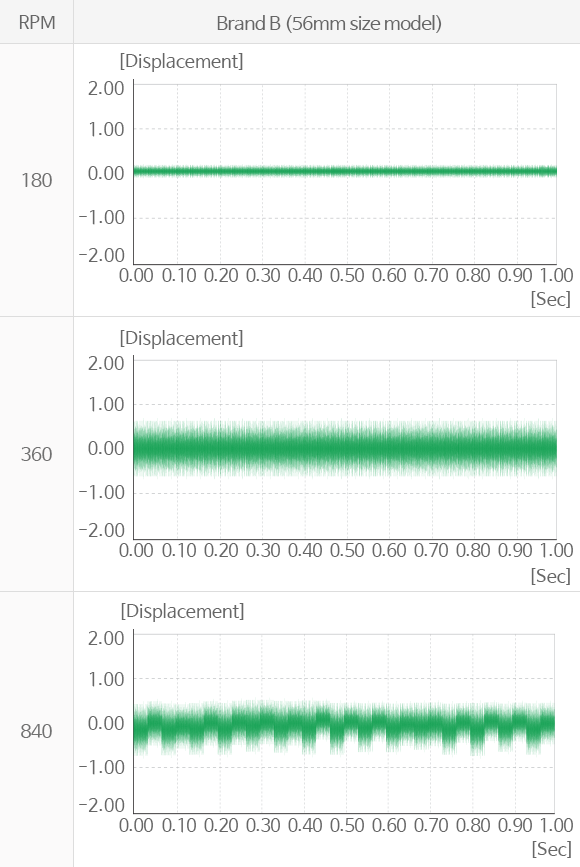 High Torque During High Speed Drive
The AiS-B series retains high torque during high speed drive, providing a stable, high power operation.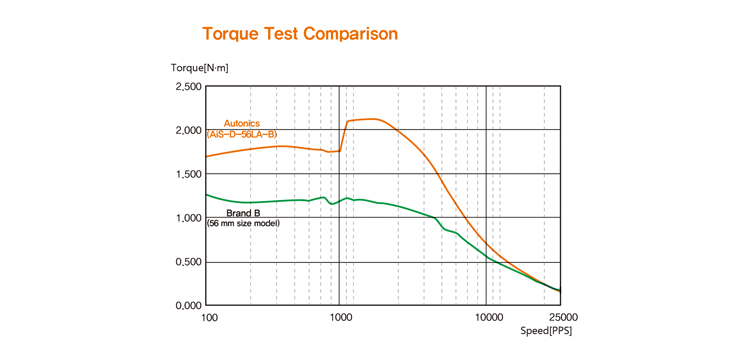 No Hunting When Holding Position
Unlike conventional servo motors which produce subtle vibrations (hunting) when holding position, the AiS series can hold stop position without vibration (hunting).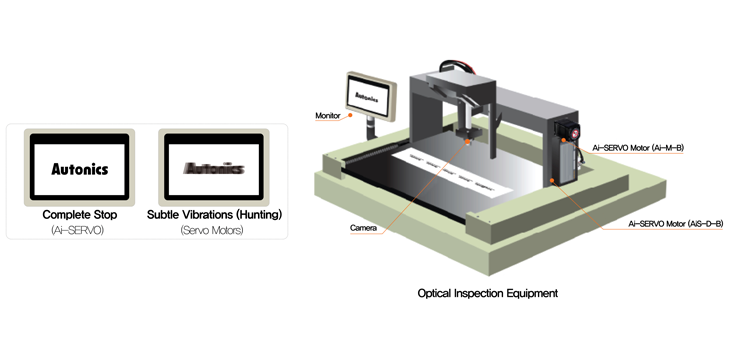 10-Stage Resolution for High Precision Control
The AiS series features a 10-stage resolution setting with resolution up to 10,000 pulses per revolution, allowing precise and accurate position control down to 0.036°.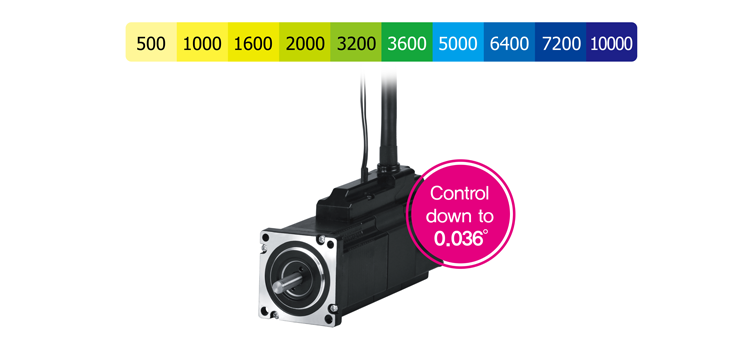 Alarm Function (12 Alarm Outputs)
12 alarm outputs are available including overcurrent, overspeed, overheating, motor connection error, encoder connection error, and more.
Applications
LED Backlight Unit Inspection and Cutting
AiS-B Series closed loop stepper motor system with brakes used to control product transport in LED backlight unit inspection and cutting machines.
Videos