Description
All-in-one device including functions of PLC, HMI, and I/O modules
Horizontal/vertical installation
Various communication interface support: RS232C, RS422/485, Ethernet, CAN
32 input and 32 output points provided
Device monitoring of connected device possible without screen data
Motion control and high-speed counting function included
10.4-inch TFT LCD True Color display capable up to 16,777,216 color variations
Resistive touchscreen allows operation with bare hands, gloved fingers, or stylus
All-In-One Touch Panel with PLC, HMI, and I/O Module Functions
The all-in-one device features functions of PLC, HMI, and I/O modules offering easy space-saving installation with minimal wiring. Convenient total control is possible from a single access device.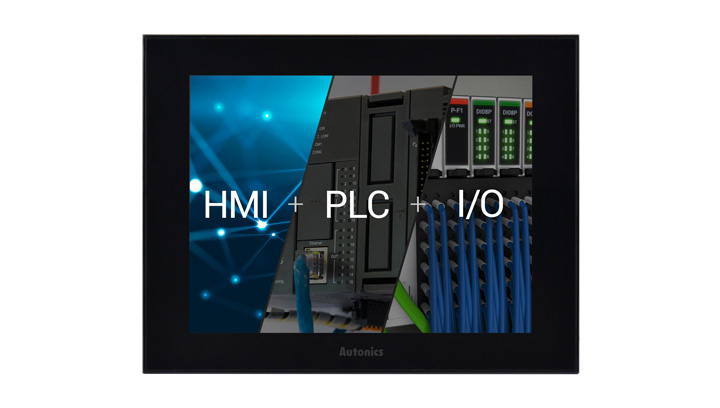 32 Input and 32 Output Points
Multiple I/O points are provided for simple system setup without requiring PLCs.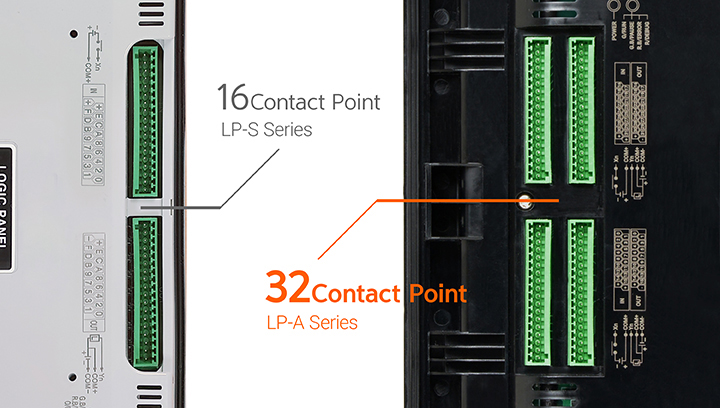 CAN Communication
The LP-A104 series can be set as a Master device with CANopen communication protocol to connect multiple I/O devices. Autonics ARD series and ARIO (DeviceNet models) series I/O can be used as slave devices.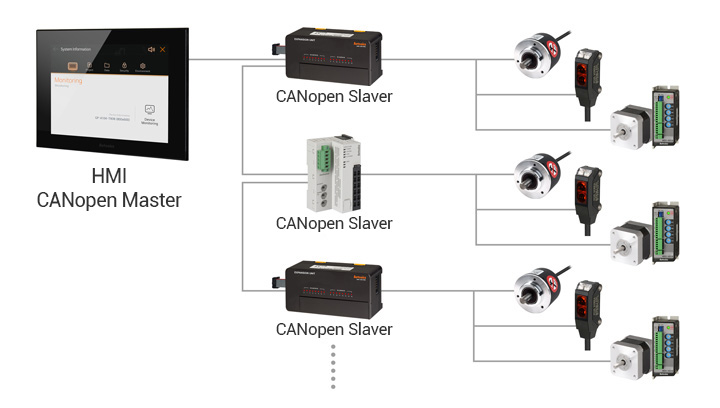 atLogic Logic Programming Software
Users can create and edit ladder programs using the atLogic ladder programming software.